SUSTAINABILITY
For RE49, being sustainable means making shoes with the lowest possible environmental impact. We want to minimize waste, give new life to waste materials by converting them into shoes that are sustainable from start to finish: from when they are designed to when they finish their cycle. Our sustainability promise is to make a difference for future generations.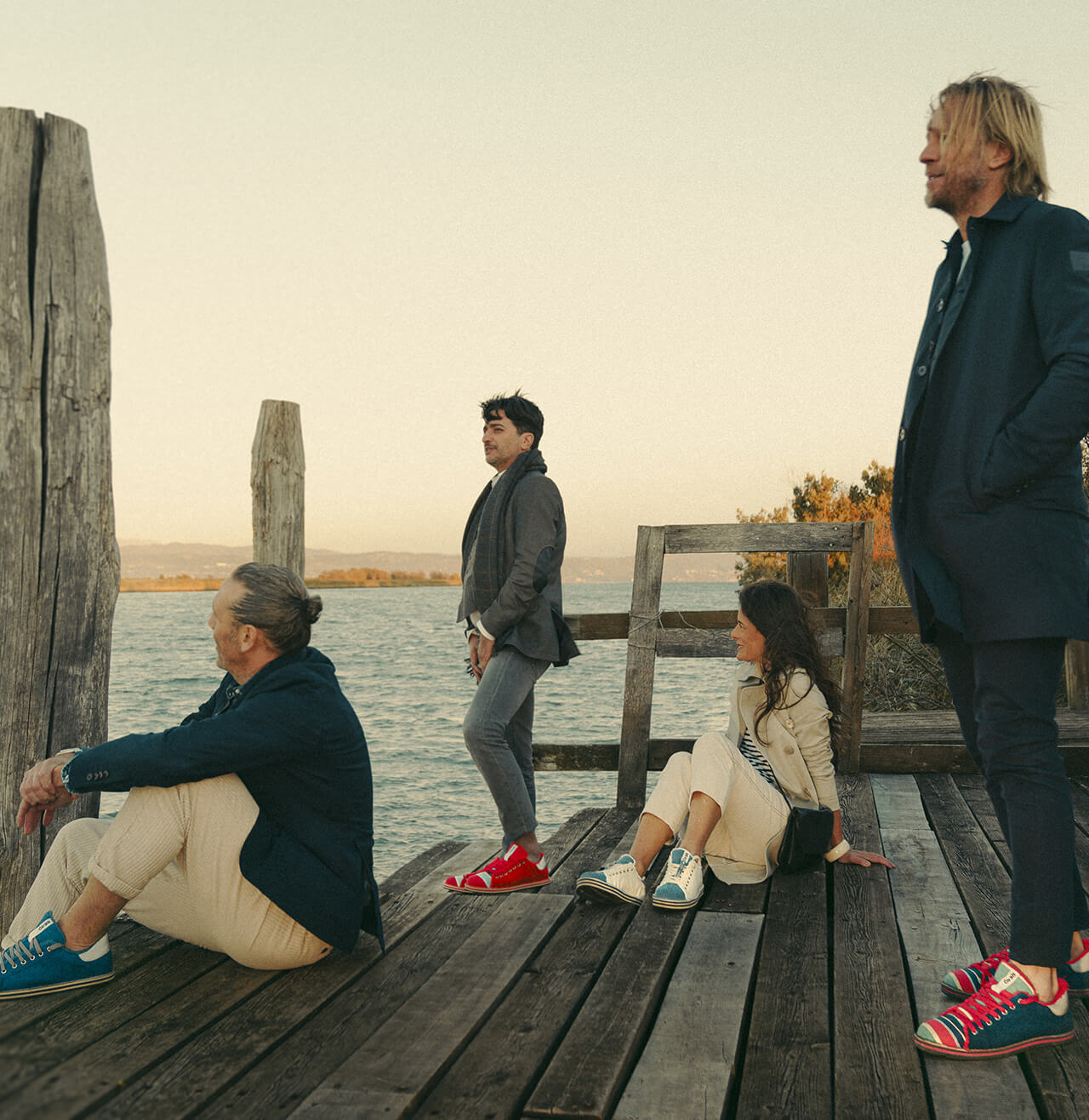 CIRCULAR ECONOMY AND MATERIALS
We have converted the family footwear company, founded in 1949, into a circular economy shoe production model. We reuse, recover and regenerate materials and resources to create shoes that will be converted into new products at the end of their life. All components and materials of RE49 footwear are recycled. Collaboration between companies that share our vision is fundamental: for this reason, we offer an innovative solution to recover the value of waste materials and create new resources, finding the best way to revive excess inventory and unused raw materials. .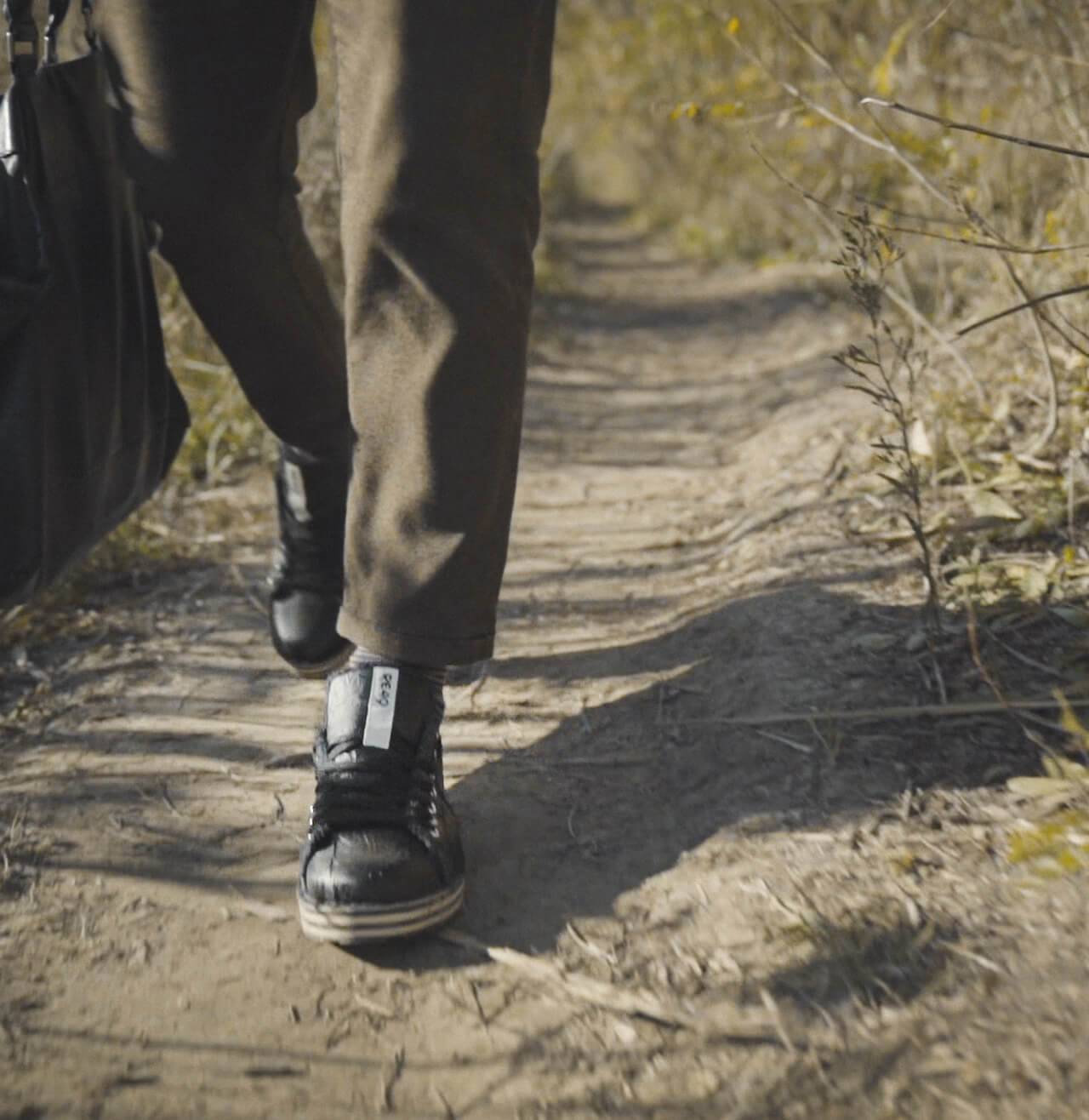 SOCIAL SUSTAINABILITY
RE49 makes sustainable fashion: we have an ethical duty to fight fast fashion. Behind a very low price of clothing and shoes there is often a high cost in terms of pollution and human rights. We want to work together with leading brands to find new options and shape the fashion industry from the inside out, both locally and globally, fostering optimal working conditions, equal rights, social cohesion and inclusion.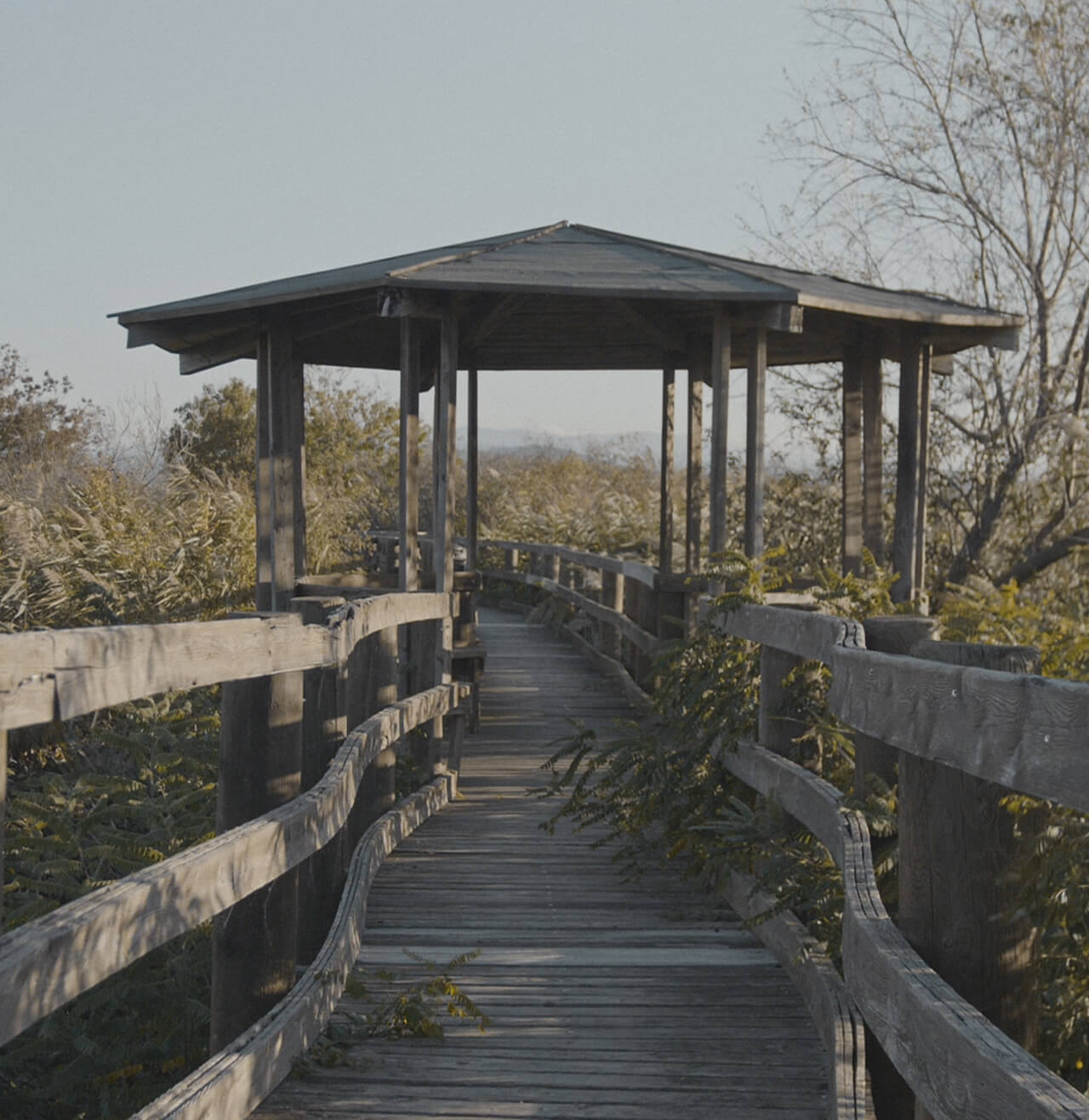 ENVIRONMENTAL IMPACT
We revive materials that should be destroyed by saving the environment from CO2 emissions and avoiding the absorption of raw materials. Our production method is 100% carbon neutral with zero emissions: we take care of our climate footprint with the aim of eliminating it in less than 5 years. In fashion, sustainability and the circular economy are the solution to reduce CO2 emissions into the atmosphere and minimize the use of water to produce clothing and footwear. Less consumption, more clean energy to save the planet.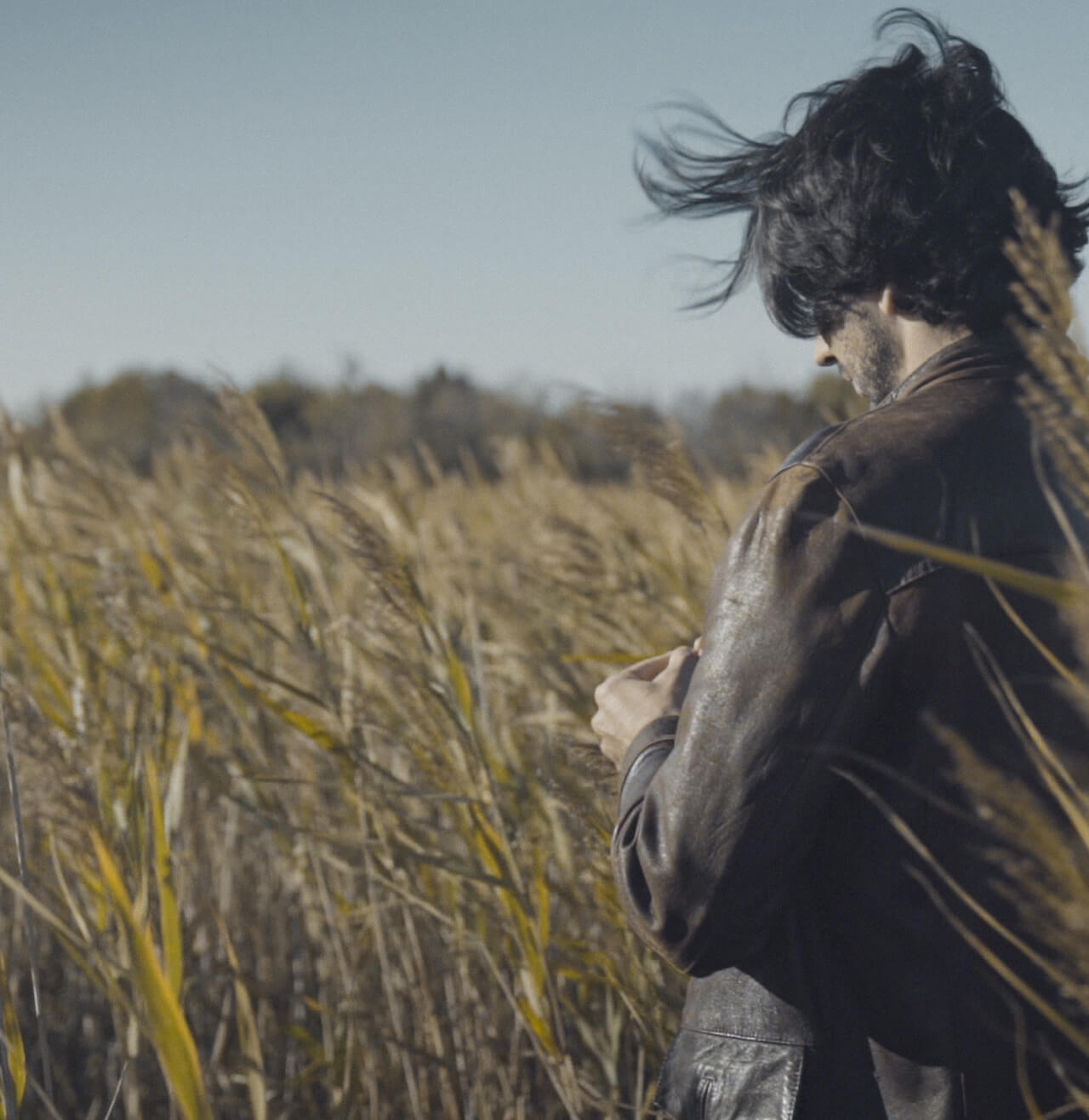 PETA-APPROVED VEGAN
We do not use materials of animal origin. All our shoes have the PETA-approved Vegan and Cruelty-free certification which certifies that the product does not contain elements of animal origin and that it has not been tested on animals. PETA (People for the Ethical Treatment of Animals) is the largest organization in the world for the defense of animal rights.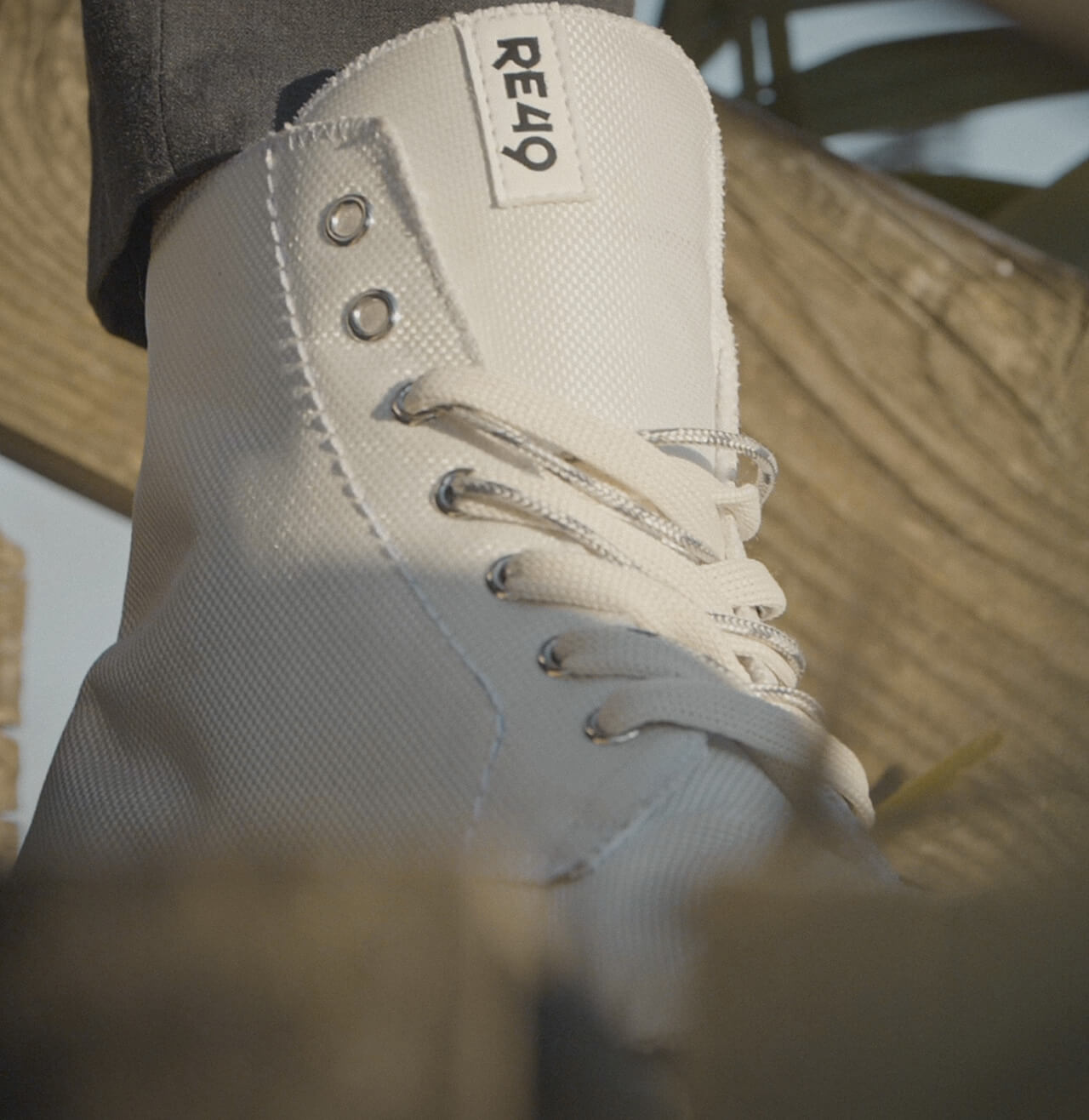 CERTIFIED ON BLOCKCHAIN
A microchip is inserted in the tongue of each RE49 shoe that traces the ethics of our company in the production process. We are sustainable at every stage of production and we want to prove it: our supply chain is transparent, which is why we can say that we are the most sustainable footwear brand in the world in the circular economy.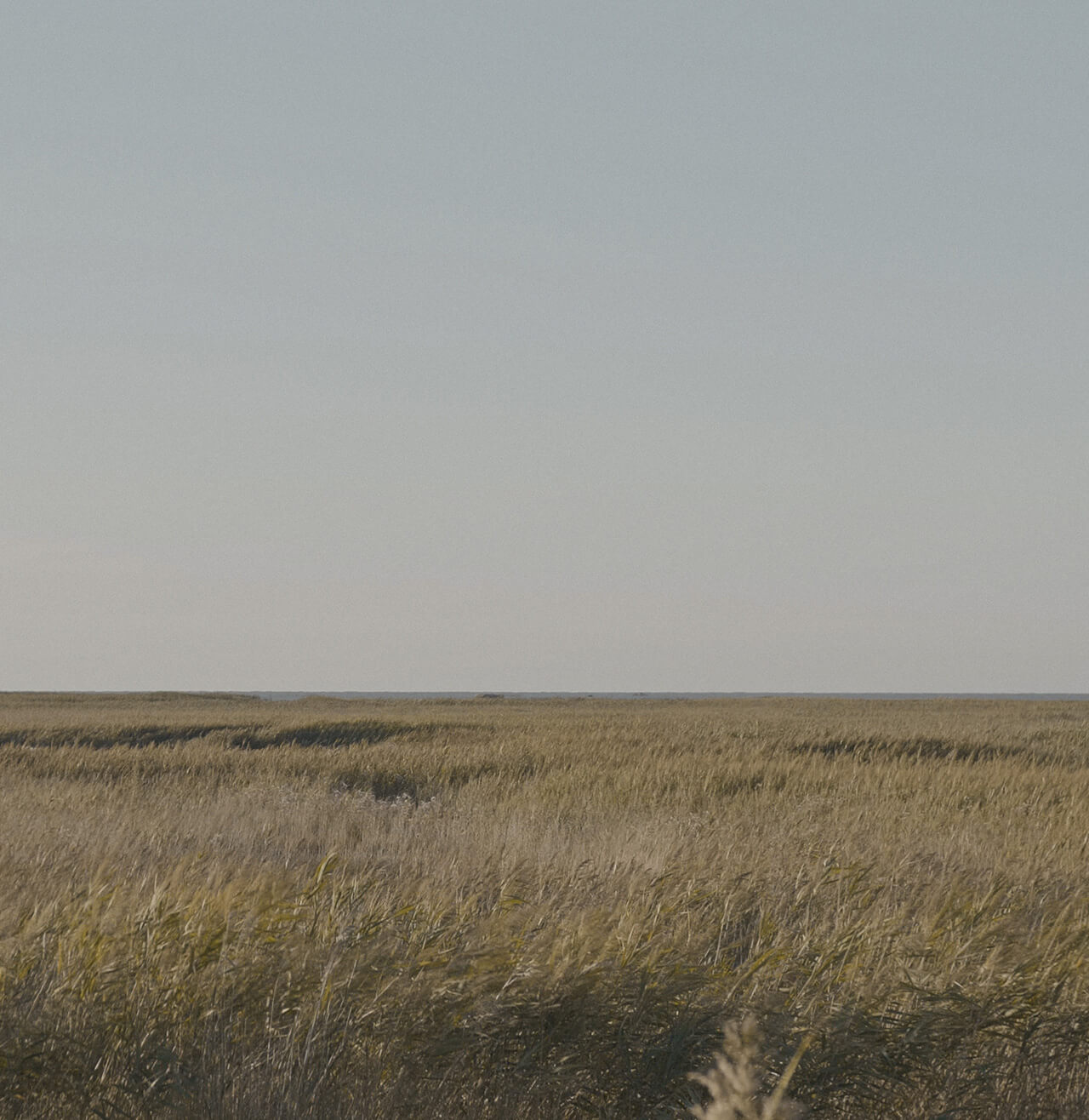 THE PLANET FIRST OF ALL
Fashion reflects the times it is going through and anticipates them, it is its spokesperson. We want to be ambassadors of slow fashion: we love the planet and do everything to preserve it. Everything we do today is for the children of tomorrow.
DISCOVER OUR MATERIALS