ABOUT US
It was back in 1949 when Valentino Masolini started to recycle fabric scraps and abandoned military uniforms to make shoes. It is now, in 2021, when his great-grandson, Nicola Masolini, reuses fabrics, beach umbrellas, beach deckchairs and sails to create shoes. This is how, in a small village of the Friuli Venezia Giulia region, RE49 was born: the most sustainable shoe brand in the world, producing unique Made in Italy products, according to the circular economy model.
WE ARE DREAMERS, ARTISTS, AND ARTISANS, AND WE ARE THE MOST SUSTAINABLE SHOE BRAND IN THE WORLD. THE PAST IS OUR LESSON, THE PRESENT IS WHERE WE CAN STILL MAKE A DIFFERENCE AND THE FUTURE IS OUR MOTIVATION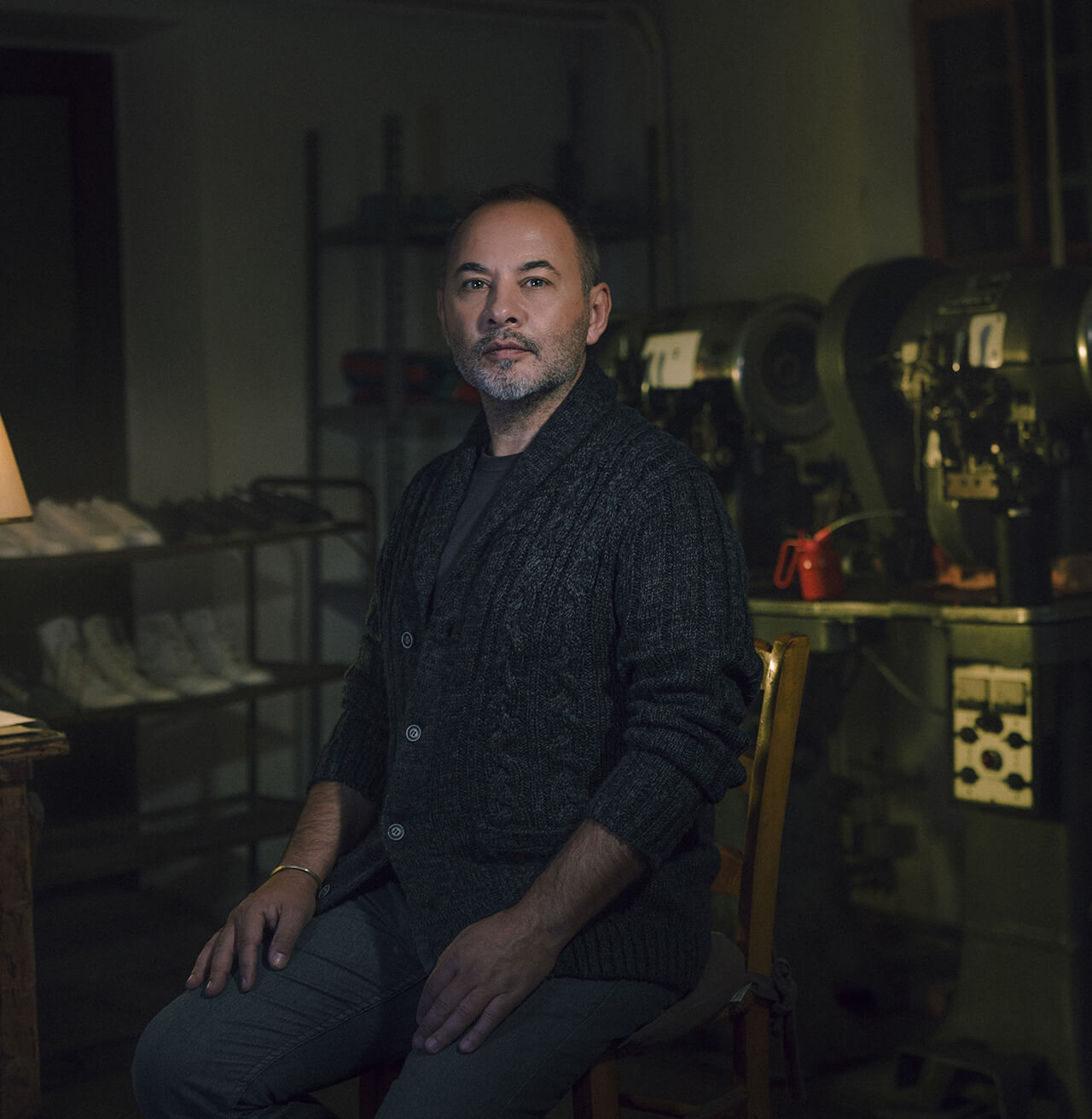 OUR STORY
In our atelier, the art and experience in shoe making are being passed on for four generations. Since 1949, our shoes have been made here with precision and passion. We believe in the infinite capacity to reinvent ourselves and our world. For this reason, our mission is to protect the planet and shape a better future for our children. Which is why, in 2021, from a traditional leather shoe production, we completely redefined our business and are now producing shoes with recycled, recovered, animal-free, vegan materials. Going back to the origins and rethinking our production model was the only way to make a difference.
LE ORIGINI
"It was back in 1949 when my great-grandfather, Valentino Masolini, started to recycle fabric scraps and military uniforms to make shoes. As a good Friulian, he was a practical, hardworking, determined man: he started a small shoe manufacturing factory and, step by step, his hometown Gonars, a village in the Friulian lowlands, became a real shoe manufacturing district. For four generations, Valentino passed on the family tradition, the art of creating and the passion for doing good.
Then, hard times came along: globalization, the 2008 crisis and customers who chose price over quality.
I felt as if I was suffocating and I left.
As fate would have it, Ethiopia became my new home exactly during the years in which the country was emerging as the new global shoe production center.
I worked with world-known shoe factories and brands, offering my experience and my passion for the shoe industry.
Africa has given me so much: a wonderful family, a lot of friends and great music.
During a business trip in the United States, while I was promoting shoe brands to foreign investors, I realized I had been swallowed by the same globalization that was threatening my own family business.
So, in that moment, I decided to go back. As a good Friulian, I was aware of my responsibilities, so I went back to Friuli to help my parents and our business.
In my last years in Africa, I had been living more sustainably and I was taking daily simple actions to protect the planet. For this reason, when back in Gonars, I started to study a new production model, with low environmental impact and the use of recycled materials instead of animal origin: exactly like my great-grandfather Valentino did in 1949.
This is how RE49 was born: the most sustainable shoe brand in the world, in circular economy."
Nicola Masolini
WHAT OUR BRAND MEANS
RE49 MEANS RE-USE, RE- CYCLE, RE-DUCE, RE-TURN TO 1949 Our shoes are made in Italy and produced according to the circular economy model, with recycled waste materials that would otherwise be disposed of in landfills sites. All RE49 collections are limited editions and their refined design is created with passion. Our shoes are perfect for all seasons and occasions.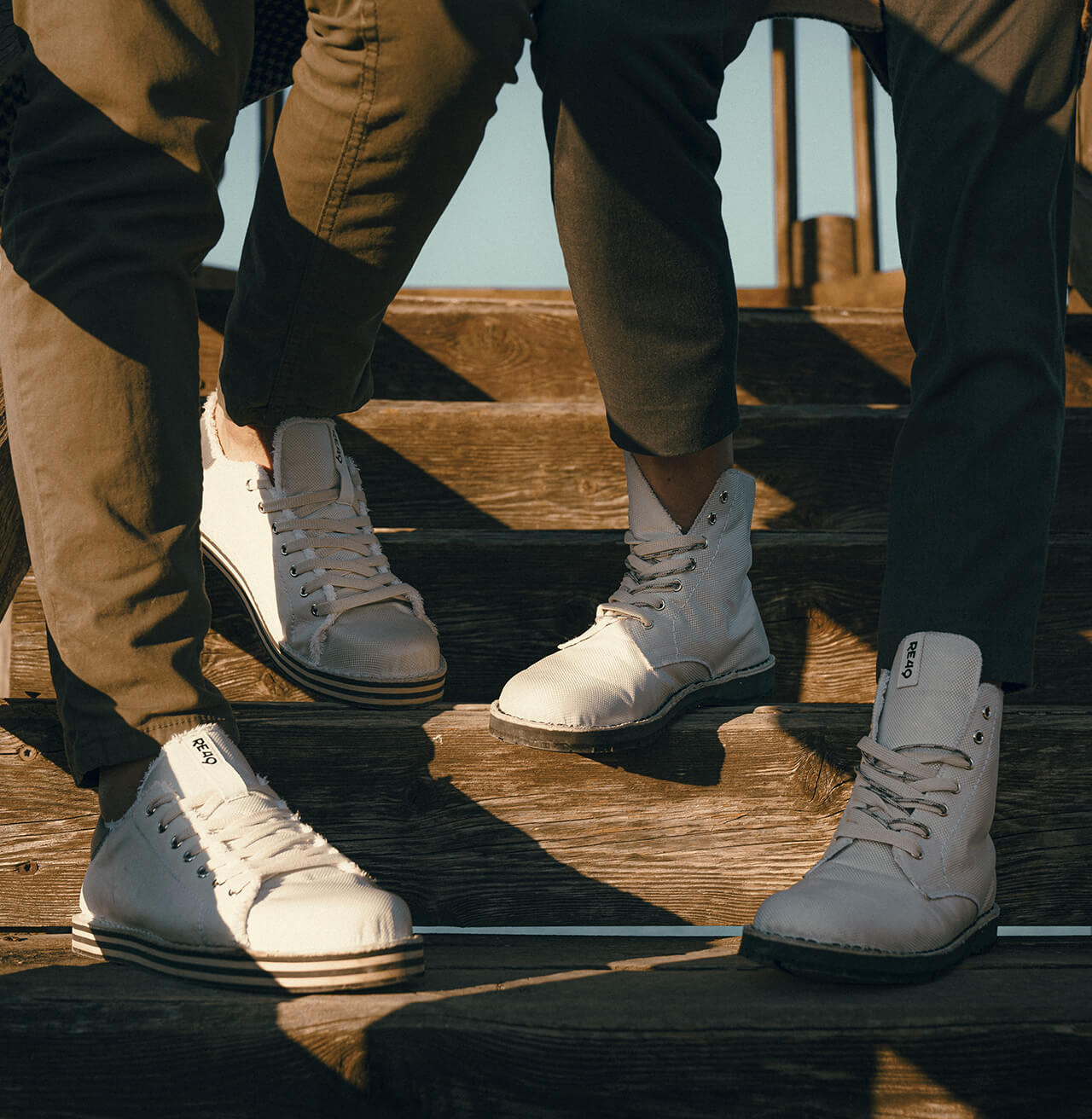 THE FUTURE
We dream about a global change, a slower economy with a more efficient use of resources, where products and materials are recovered, regenerated and reused. We believe that a genuine sustainable fashion and recycling are the real new luxury. Partnering with companies that share our vision, concerns and objectives is key: for this reason, we offer to other businesses an innovative solution to recover the value of discarded materials and create new resources, by finding the best way to revive excess inventory, unused raw materials, or textile waste. We want to transmit our values and know-how to the new generations. Everything we do today is for the children of tomorrow.
Buy responsibly: RE49 shoes are ethical, sustainable, vegan and entirely produced in Italy, in circular economy.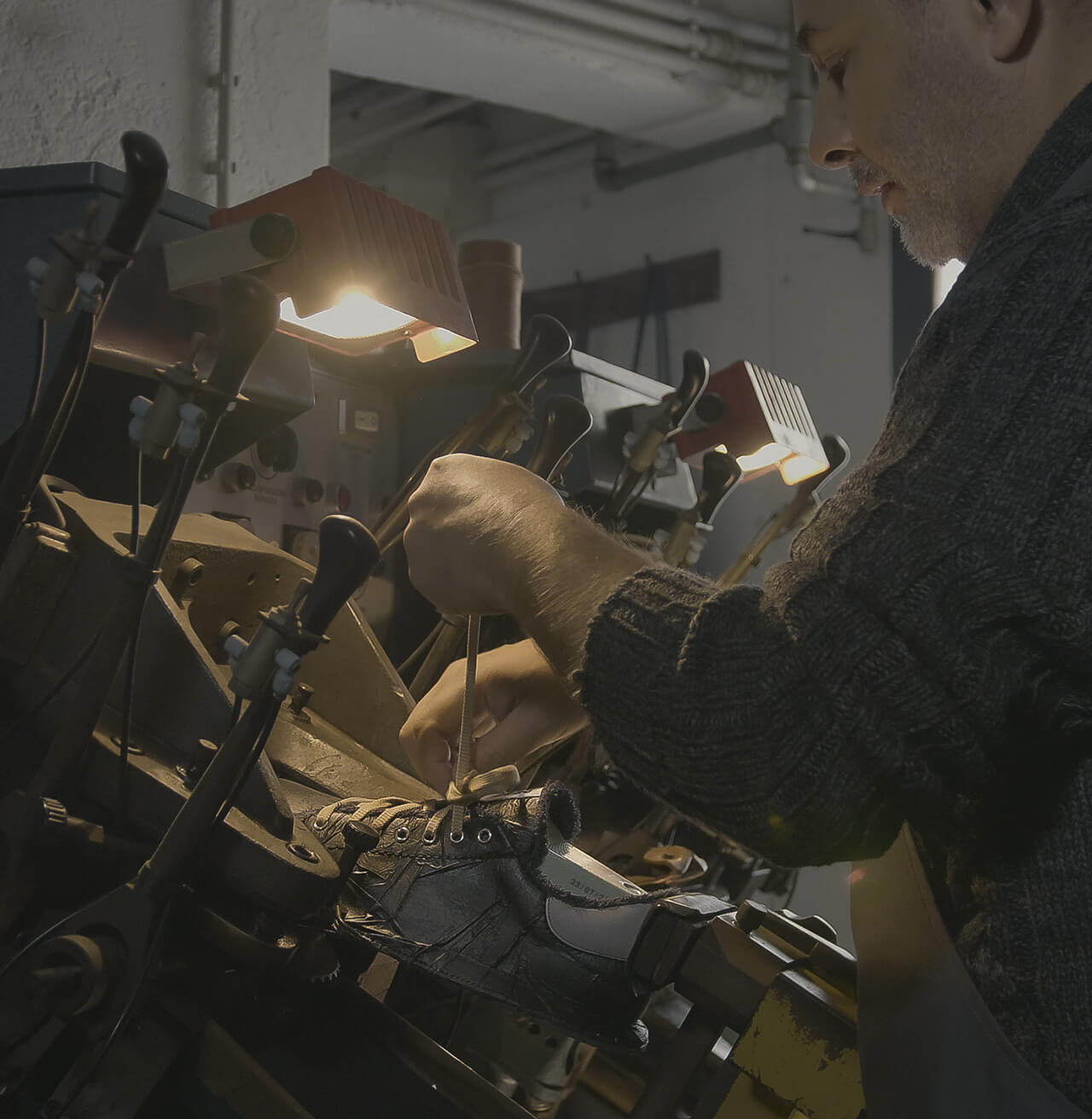 INNOVATION
Through our sustainable production and consumption models we make circular fashion. Our production cycle is closed, because materials that already exist are transformed into shoes. Materials are recycled and infinitely reused, waste and emissions are reduced. We want a slower economy that uses resources efficiently and values social and environmental issues.
Innovation and transparency are fundamental, for this reason we apply the Blockchain technology to our shoes to ensure full traceability of all materials within our supply chain: inside the RE49 shoe tongue there is a microchip with detailed information about our production process and materials. This way, we can show how we keep up with our promise of being the most sustainable shoe brand in the world, in circular economy.